Article by Huffington Post


Beside These Great Men Are These 7 Incredible Women
The late great Jackie Robinson once wisely wrote

, "It's an old saying -- but a true one -- that behind every successful man there is usually a woman who deserves much credit for his success."'Much', some, most… whatever the amount of credit due, it's rarely ever publicly given to such deserved wives, friends, lovers, mothers, sisters, and daughters.
Coretta Scott King Rev. Dr. Martin Luther King Jr. needs no introduction. He is one of the most universally beloved public figures in the history of the world. But as famous as he is for standing up for civil rights, he did not stand alone. Alongside him in marriage, in marches, and in his funeral procession was his amazing partner in life, Coretta.
Mrs. King endured the same mortal dangers as her husband, receiving death threats on the family until the day she passed away. But not only did she stand by her husband and her family, she is also responsible for establishing
King Center
, an organization committed to continuing Dr. King's commitment to nonviolence and helping the impoverished, and opposing discrimination.
Among other things
, she was responsible for the 20th anniversary March on Washington "Coalition of Conscience," in addition to establishing Martin Luther King Jr. Day.
Michelle Obama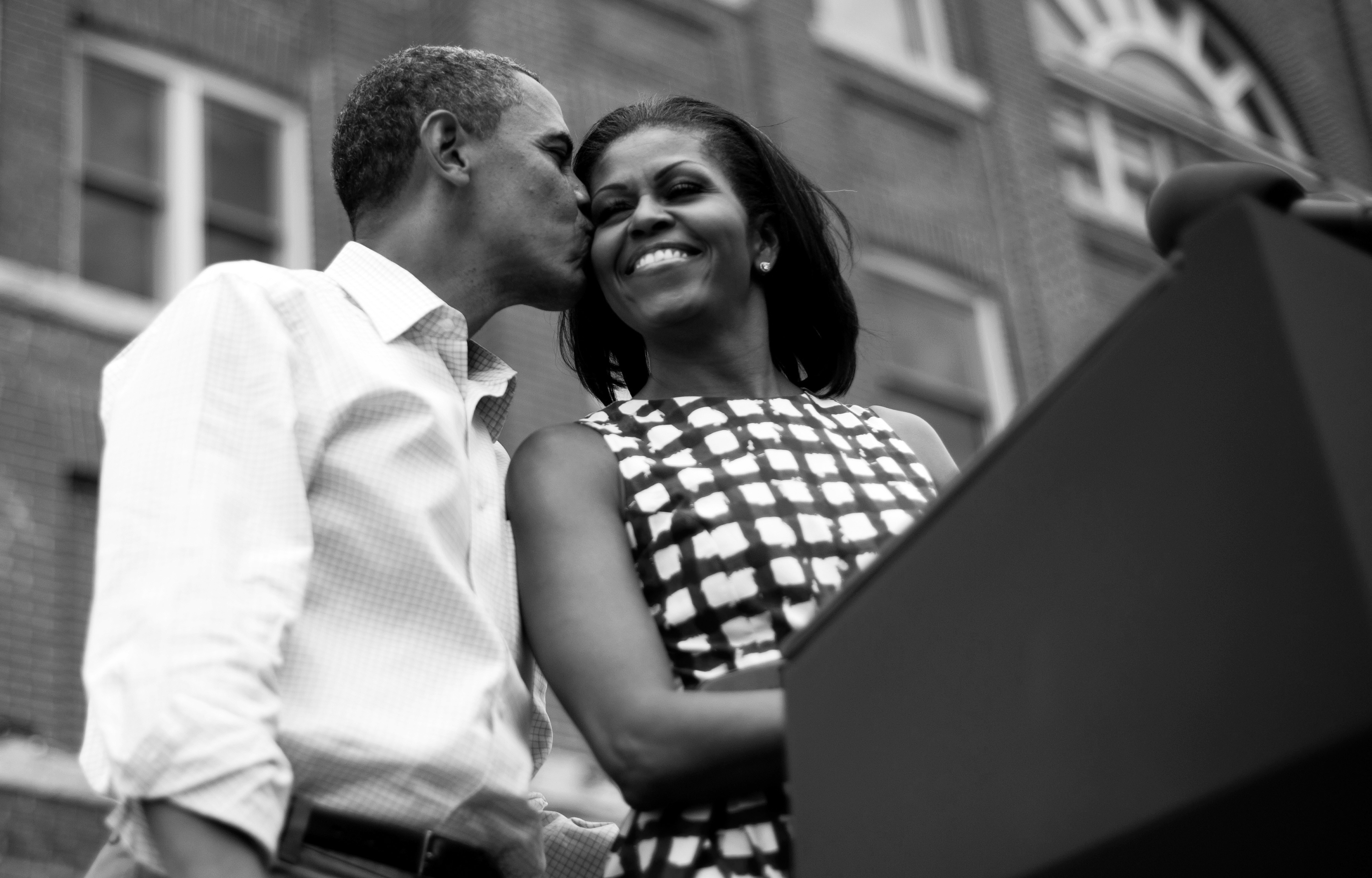 Barack Obama requires as brief an introduction as Dr. King. For every POTUS (thus far) there is a FLOTUS, and Barack's first lady is exceptional. The first couple met when Barack was a summer associate at the same law firm where Michelle was practicing and was fatefully assigned to mentor him.
The list of Mrs. Obama's valuable accomplishments is long
, she has degrees from Princeton and Harvard Law, writes her own speeches, and refers to herself as 'Mom-in-Chief'. She also has a long list of programs and initiatives she has both founded and supported, including "Let's Move," the Chicago chapter of Public Allies that trains those seeking careers in public service, as well as "Joining Forces," which is focused on military veterans and their families.
Dr. Betty Al-Shabazz Malcom X is one of the most well-known figures of the Civil Rights Movement. After his assassination -- which his wife, who was pregnant at the time, and their four daughters were witness to -- his widow, Betty Shabazz, continued her husband's work. Shabazz raised her four daughters, got a PhD in education administration, gave countless lectures on civil rights, directed the department of Communications and Public Relations at Medgar Evers College, and pushed forward her late husband's work on social justice. She was also a key player in establishing the
'Malcolm X & Dr. Betty Shabazz Memorial and Educational Center'
in Washington Heights, at the site of her husband's assassination.
Winnie Madikizela-Mandela Nelson Mandela name is frequently included among other historic icons committed to nonviolence like MLK and Gandhi, and he is credited as the single most instrumental person in ending the apartheid in South Africa. But the apartheid icon's ex-wife, Winnie Mandela, also played an important role in ending apartheid eventually becoming regarded as the "Mother of a Nation."
During her husband's infamous 27 year imprisonment, Winnie picked up the revolutionary reigns. Despite several arrests, torture, intimidation and a year in solitary confinement, she managed to raise a family, become president of the African National Congress Women's League.
Rachel Isum Robinson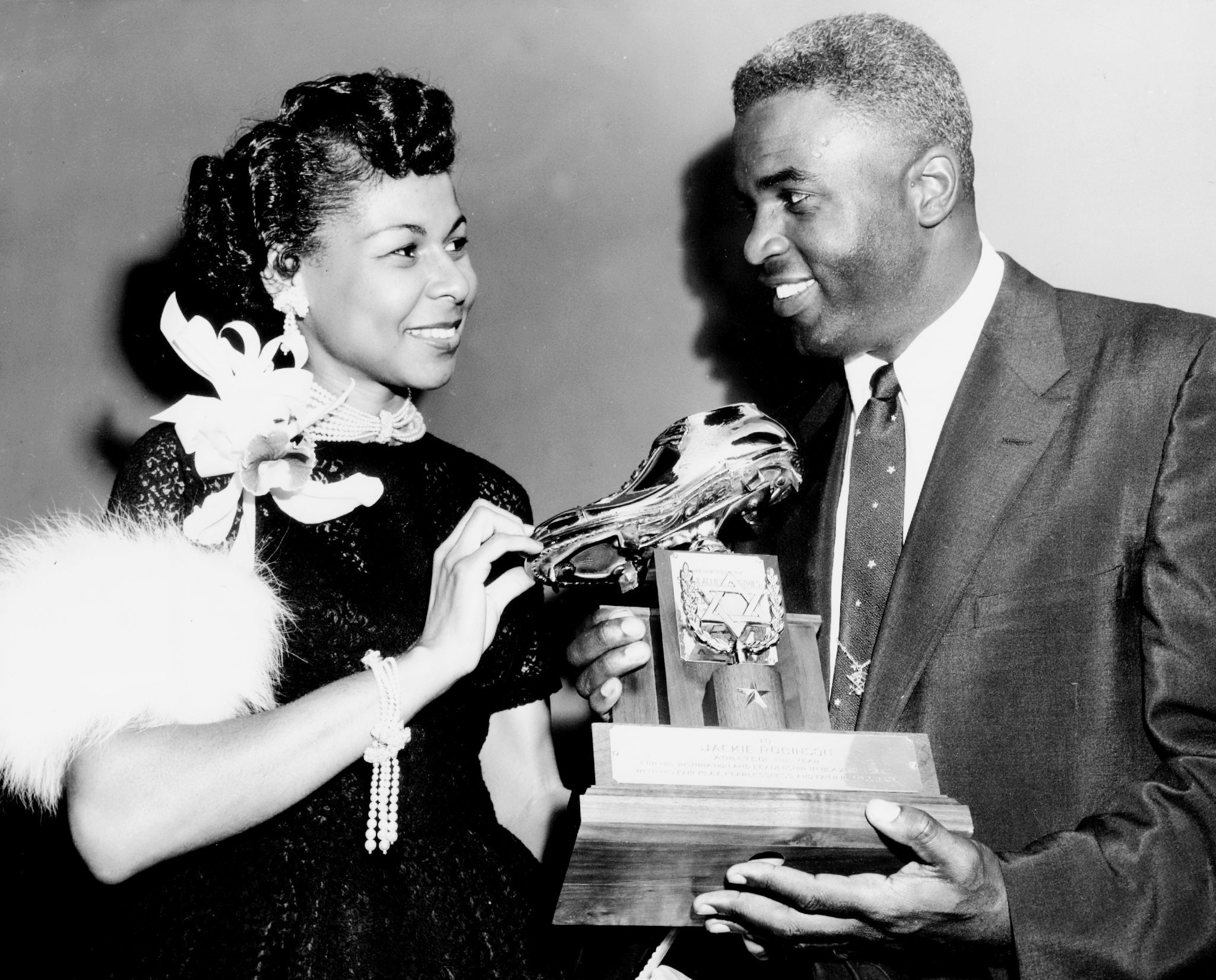 Jackie Robinson broke the color barrier in Major League Baseball by shattering five decades of segregation and discrimination in the professional league. The road to desegregation was long and hard, and the Robinson family had to endure racism not only on the field, but in their neighborhood and on the road.
Through the struggle it's safe to say that Jackie's most important teammate was his wife Rachel. She not only helped him raise their three children together, but supported a family in the center of a whirlwind of hate, death threats. Rachel was a nurse professionally, but a healer in all manners of life.
Jackie Robinson once wrote
about how inspiring his wife was to him, "thinking about Rae always makes me want to remind girls and women how important they are in making the world go round."
Justine Simmons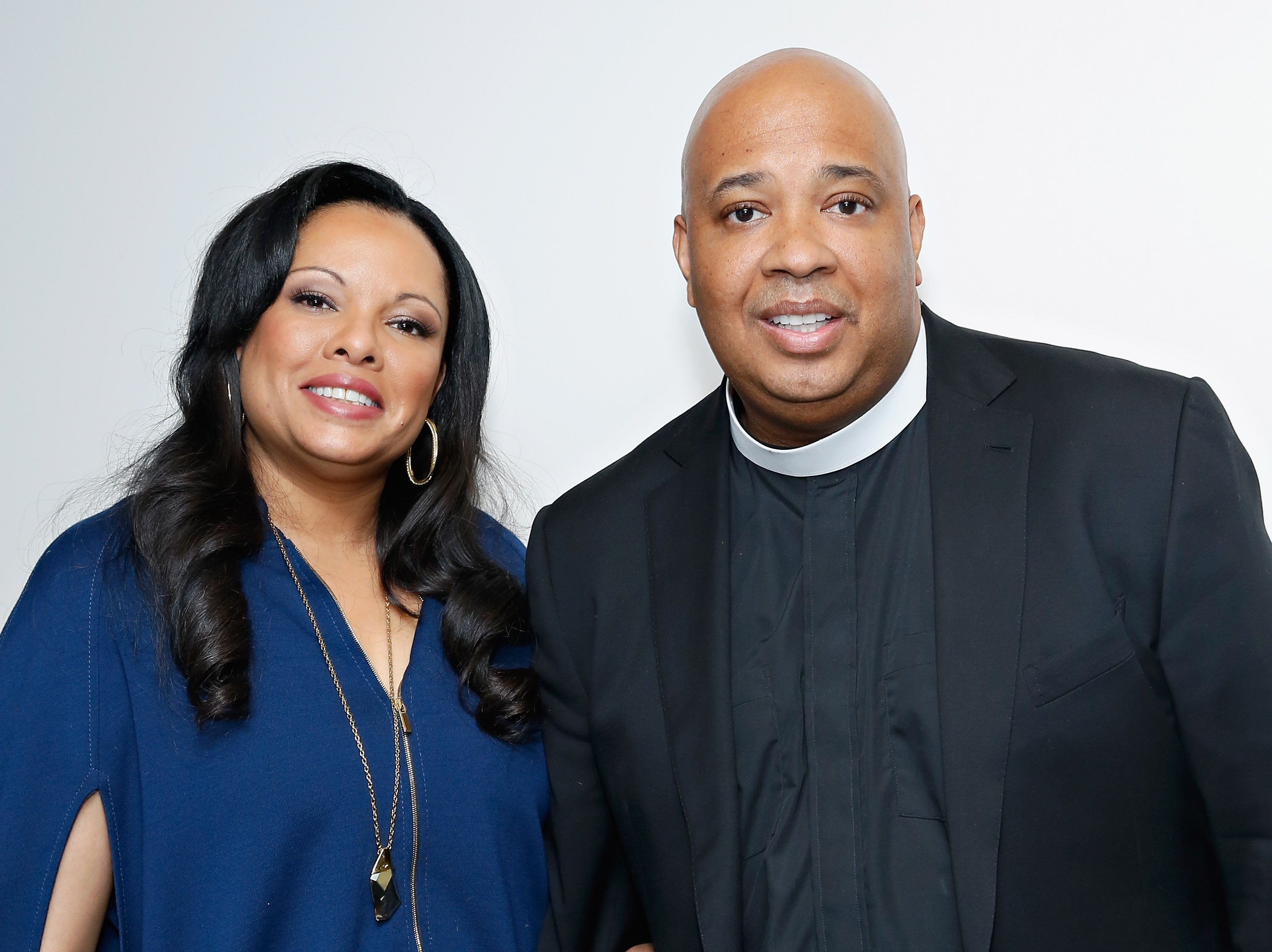 In addition to helping the hip hop icon raise a family (three children from the rapper's first marriage and three children together), Justine owns her own jewelry line "Brown Sugar," has written the children's book "God, Can You Hear Me?," and rumor has it she may be hosting a
new talk show on ABC with her husband
and
in addition to their new reality TV show "Rev Run's Renovation" on DIY Network.
Holly Robinson Peete Rodney Peete was a fantastic NFL player -- but Holly is a force of nature! She's an actress, a
writer
, an activist, a spokesperson, a philanthropist, a mother, and a wife!
Happy Women's Month!!